"An extraordinary odyssey" – Sands on Kalagora
Posted August 21, 2011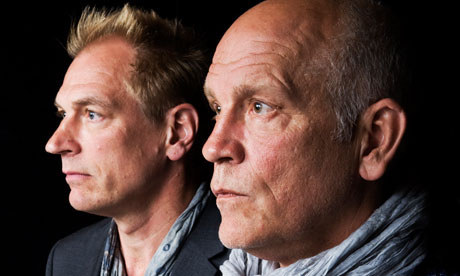 Hollywood actor Julian Sands (pictured here with his director John Malkovitch) was in the audience for Kalagora on Thursday night – and again on Friday! Then this morning, he was on BBC Radio 4 recommending his favourite Fringe shows.
This is how he described Kalagora:
"an extraordinary odyssey by Siddhartha Bose … it tells of this man's journey from Bombay to New York and into London"
Listen to the man himself here (47 mins in).
Sands is performing at the Fringe himself, in a celebration of the poetry of Harold Pinter.